Sewing Spaces
Rita's Sewing Space
robin's sewing space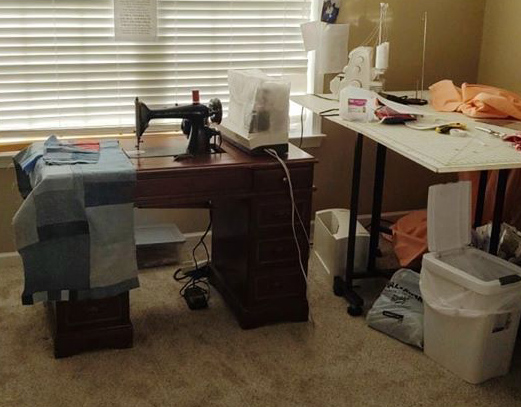 ---
Sew and Share
Haven't been doing too much sewing besides a few masks and this tote bag.
I purchased the fabric over a year ago and have been waiting for the right project.  
Instead of sewing I am attempting to finish some needlepoint projects that I started a very very long time ago
Only have to finish background on doll canvas.  Just starting the flower canvas.
May not finish but keeps me busy.
---
Rita's scrub caps with pouch for ponytail. 
---
Please send me your Sew and Share by Clicking HERE!