I finally finished this simple patchwork quilt for the teenage girl I mentor (her favorite color is purple!). I bought the fabric two years ago, but it took the quarantine for me to find the time to make it. I used stitch-in-the-ditch machine quilting, and I did self-binding with the fleece backing. Easy, but tedious. Now I need to make one for my 13-year-old granddaughter who has requested one in turquoise!
Dotti Priddy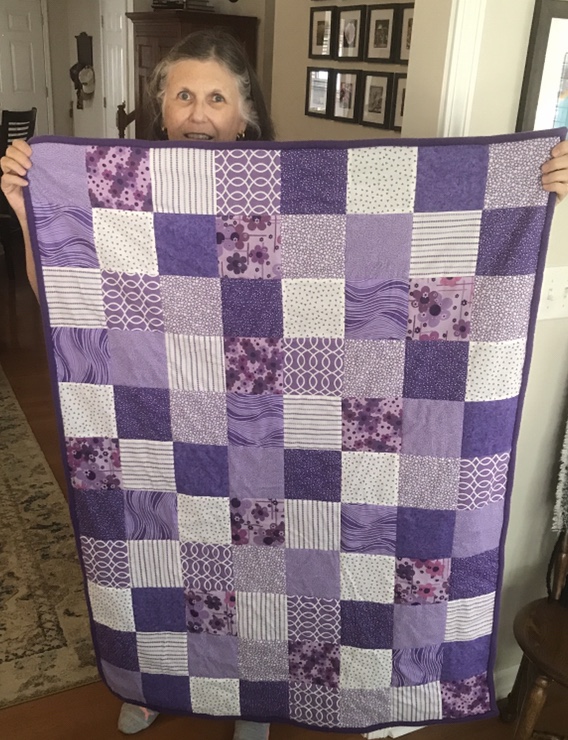 ---
Click here to email your Show and Shares.
Be sure to include the name of the pattern if you can in case someone else would like to make it. 
Comments are always welcome. See below.