When I saw Peggy Sager's  pattern of the month for May (#115 Ann's Top), I thought it would be perfect for the light sweater knit that I found in the remnant bin (pay by the pound) at Foust. The picture only showed the one version, but I watched one of Peggy's YouTube videos where she made several versions from this pattern. I loved the sleeveless top with the cowl collar lengthened to make a shawl collar. Since I had not made one of her tops before, I decided to make the "muslin " out of a piece of knit in my stash to check the fit. I also watched the YouTube where she made the entire top in one hour. I only needed a few adjustments & decided the muslin was cute enough to actually wear. Because I liked the way the ribbing on the sweater fell, I decided not to hem it.
You can find the pattern for Ann's Top by clicking HERE!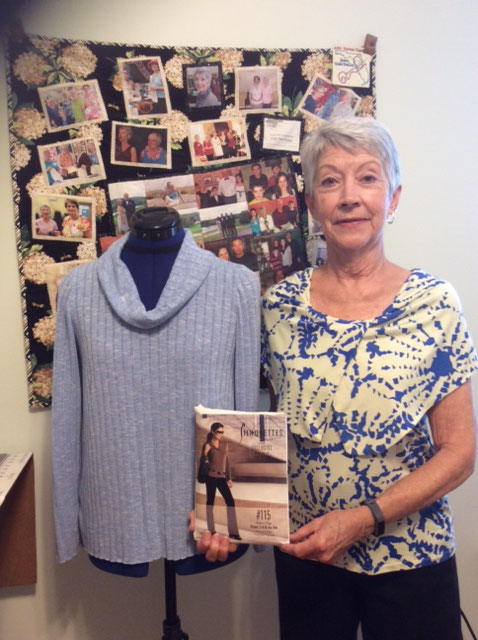 ---
Click here to email your Show and Shares.
Be sure to include the name of the pattern if you can in case someone else would like to make it. 
Comments are always welcome. See below.