Finally finished this quilt during our Covid stay at  home time. Each star block has 53 pieces. It was machine quilted by Carol Dueck who works for Bernina. I often wondered if I would ever finish it.
The pattern is from Anyone Can Quilt and can be found here. 
Linda Patton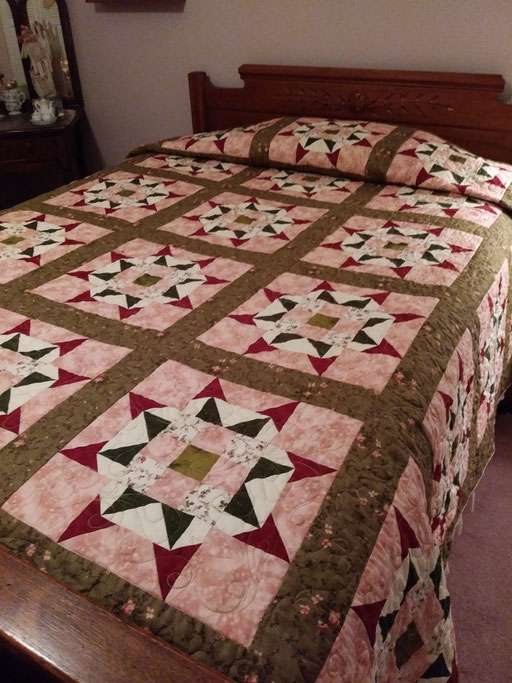 ---
Click here to email your Show and Shares.
Be sure to include the name of the pattern if you can in case someone else would like to make it. Sending a link to the pattern really helps me out. 
Comments are always welcome. See below.