This is Peggy Sagers' four way silk wrap made from silk chiffon. It's one yard of fabric sewn, cut in half & sewn like an infinity scarf. No pattern. You can find the YouTube instructions Here. 
Jean Van Valin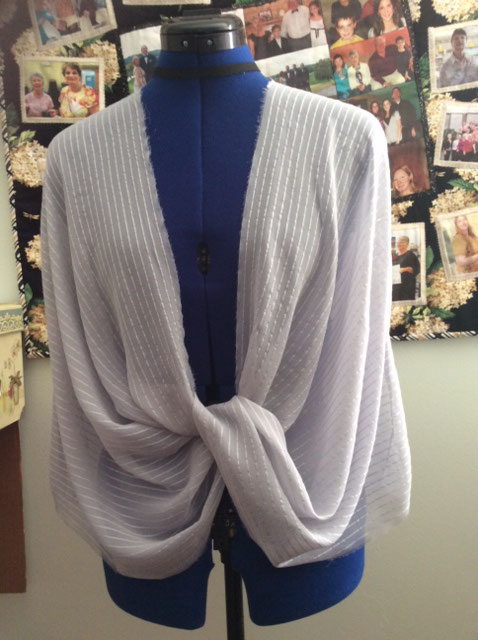 ---
My friend Christie and I made some Toilet Paper Pumpkins. You can find the instructions at ItsAlwaysAutumn. 
Linda Sanita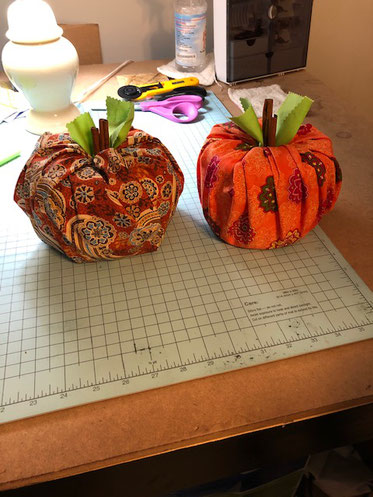 ---
Click here to email your Show and Shares.
Be sure to include the name of the pattern if you can in case someone else would like to make it. Sending a link to the pattern really helps me out. 
Comments are always welcome. See below.