---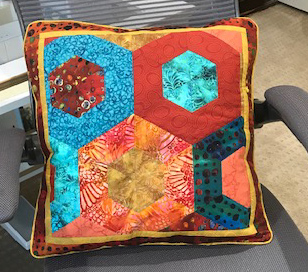 ---
The chair pads were made for our new dining room chairs. Since Covid Bill and I play cards and the woods chairs felt hard after playing for a few hours.
The shirt was just my own pattern with fold over elastic along the V neck.
Fabric came from Joanne's.
Doreen McDonald
---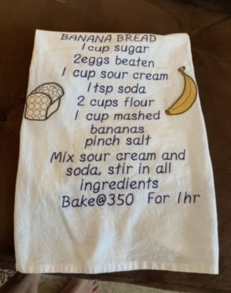 The show an d tell that I did was the result of a class I took on line to learn how to digitize designs and how to to make an appliqué. I digitized the recipe ( a family favorite) on a kitchen towel.  I lan to use the towel design for Christmas gifts. 
Marilyn Barr
---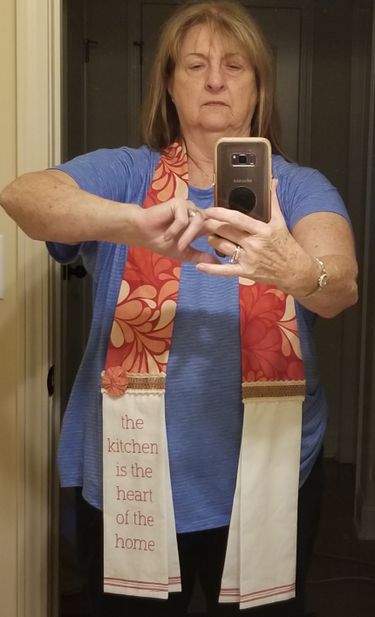 ---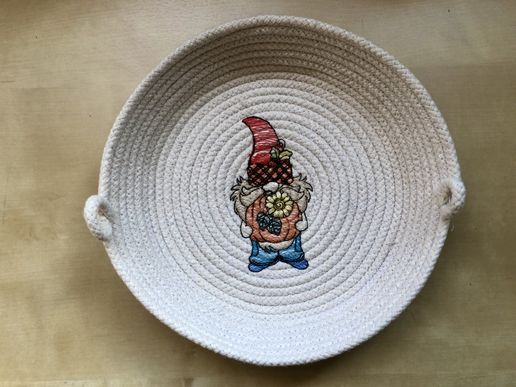 The embroidered rope basket was from cotton clothesline.
Phyllis Costa
Louise Cutting blouse. Buttons were made from the two toned selvage.
Phyllis Costa
---
---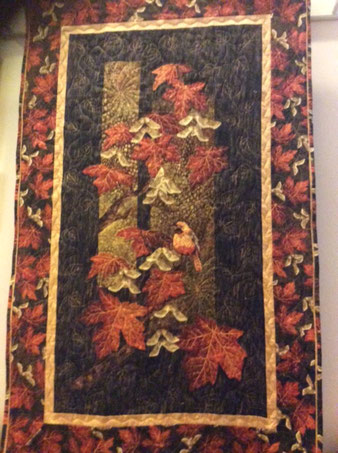 This wall hanging started as a panel, but it was my first attempt at using ruler works for the quilting in the outer border, the spirals in the gold sections & the leaves in the dark area.  Then I did some thread painting on the bird, the center leaves, & the stems & veins of the ruler work leaves.
Jean Van Valin