Here's a couple of hats I've made for the grands for Christmas. The green/black one (Botanic) is reversible. The gray/black (Prancing Horses) is for my horse enthusiast. Both are knitted with Cascade 220 Super Wash. After hurting my hand, I had to stop all my current knitting projects because my gauge is different right now. So I did what anyone else would do — I cast on new projects. :)
Cindy Moore
---
I've been using my old down camping pillow on the sofa because it is so soft and it was just plain ugly (brown plaid that was never meant to be used on a sofa). So I decided to use a few scraps I had and make a cover for it. Also thought it would be fun and good time to experiment with the fancy stitches on my machine. Honestly, I had not idea my 20-year-old Pfaff would do such lovely stitching.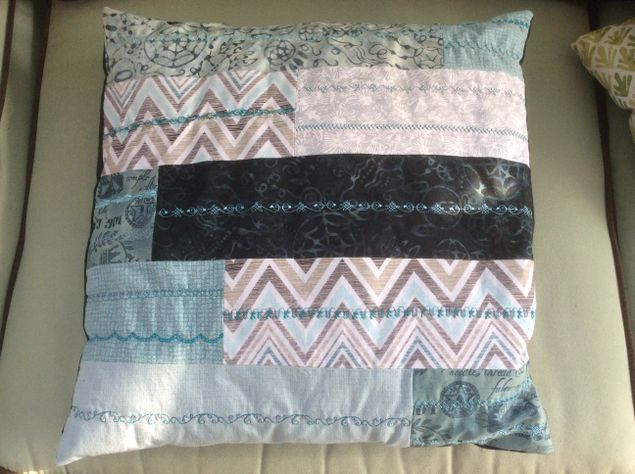 And while I was going through by scraps, I found a pillow panel I had quilted over 20 years ago and never got around to doing anything with it. So I upgraded another throw pillow on the sofa. This is getting addictive.
Cindy Moore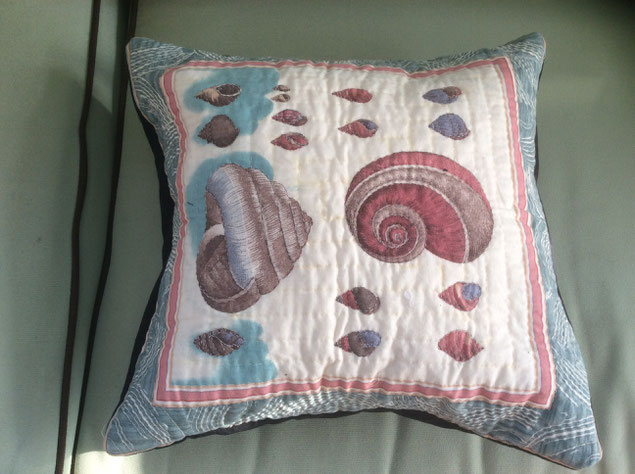 ---
Click here to email your Show and Shares.
Be sure to include the name of the pattern if you can in case someone else would like to make it. Sending a link to the pattern really helps me out. 
Comments are always welcome. See below.