I'm making bras as my self Covid challenge. It's been a process and still working on final fit on one. Just finished a sports bra for daughter. The pattern is Embrace Sports Bra and can be found here on Etsy.

Karla Milota
---
Decorated Cigar Box to hold my pieces of paper I use for labeling.
Linda Sanita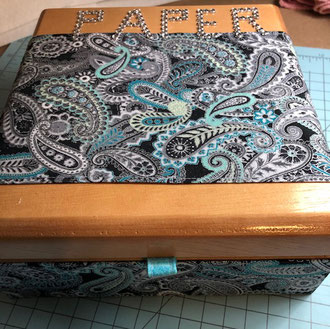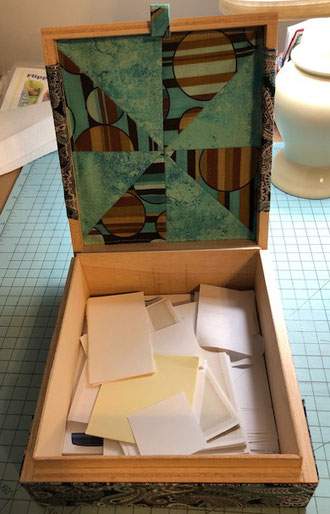 ---
Click here to email your Show and Shares.
Be sure to include the name of the pattern if you can in case someone else would like to make it. Sending a link to the pattern really helps me out. 
Comments are always welcome. See below.