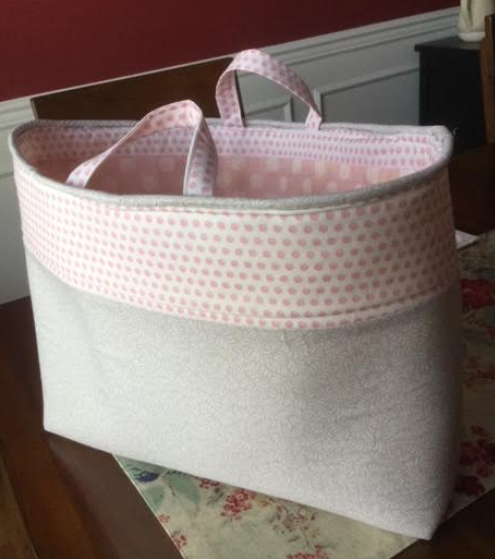 This is my fourth basket; each one had some little challenges and this one was no different! It will be sent off to Massachusetts packed with gifts for our friends' new granddaughter, Miah. Pattern is Crossroads Banded Basket.
Kathy Grazio
---
Click here to email your Show and Shares.Be sure to include the name of the pattern if you can in case someone else would like to make it.Sending a link to the pattern really helps me out.
Comments are always welcome. See below.