Easy to make in the hoop. Anyone trying these, I would suggest once the zipper is in and surrounded by fabric, make sure you can open and close zipper before continuing. I found that the fabric on the cupcake purse was very close and if I didn't place the zipper "perfectly", the zipper was difficult to open. I didn't seem to have that issue with the flip flop or butterfly. I had not yet stitched out any of the others.
Carol Harvey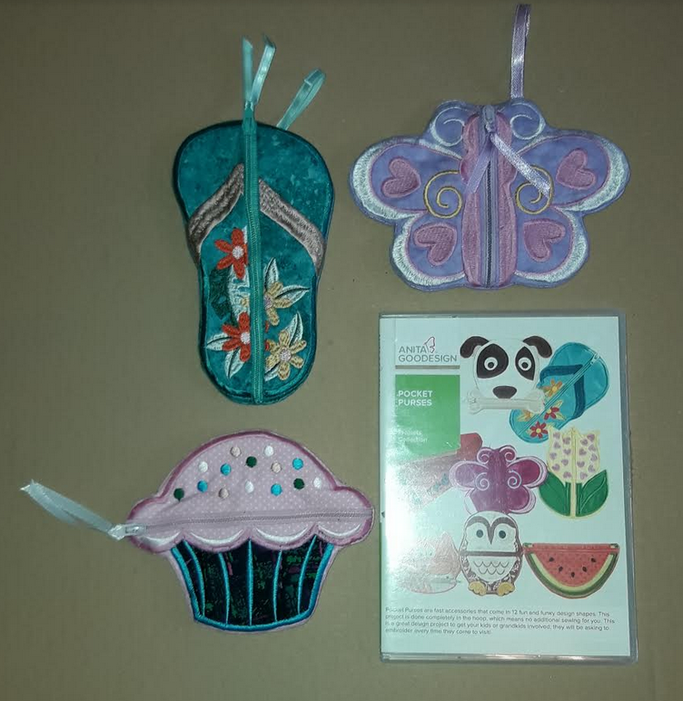 ---
Click here to email your Show and Shares.Be sure to include the name of the pattern if you can in case someone else would like to make it.Sending a link to the pattern really helps me out.
Comments are always welcome. See below.