I finished a jacket made with a linen blend fabric that I purchased on our shopping trip last year at the Boston ASG conference.
The pattern I chose was meant to be lined, but I didn't want a lined jacket, so I did a Hon Kong finish on the seams and lined just the sleeves.
The button is made from sea glass, purchased in Nova Scotia. 
Jean Van Valin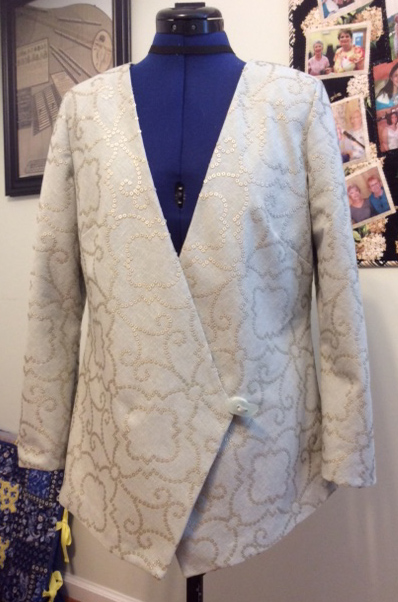 ---
Woven with Tencel.
Planning for scarves but decided midway to make one length and see what pattern would fit out of it!
Just enough. It is not yet completely finished, but you get the idea.
Since this isn't stretchy, I'm planning a zipper in front and
will need to finish the seam.
Amei Manten
---
A Quilt by rita Jimenez
---