The box with flowers are from the Crafty Gemini, the soap dish is the same box altered and the tissue box was mine. Not as easy as I thought it would be. Remade several times before I got it right! 
Linda Sanita
Crafty Gemini tutorial can be found HERE.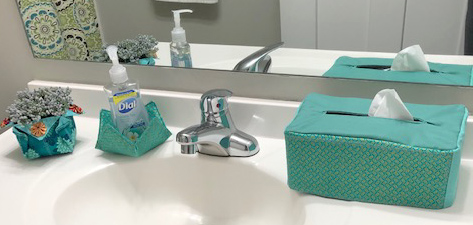 ---
This Is the finished charity quilt for Leslie at Bernina. It started with a panel and I added three borders and the final binding. Quilted by Leslie! She will deliver this and other completed quilts, to a nursing home to help bring some needed comfort.
Kathy Grazio
If you would like to know more about making charity quilts, please contact Leslie by clicking here.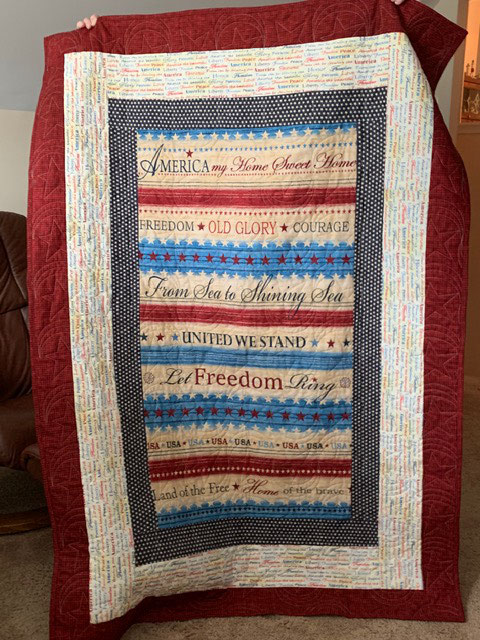 ---
Click here to email your Show and Shares.
Be sure to include the name of the pattern if you can in case someone else would like to make it. If you have a link to the pattern, all the better. 
Comments are always welcome. See below.