Here's a mystery quilt I completed following a group on Facebook called Grid Girls. Each week, we received a clue telling us what to cut and sew. We didn't know what the completed quilt will look like until the last clue.
It was a lot of fun and I was able to use my scraps! It made a wonderful get well gift for a friend who had surgery.
Viri Lashley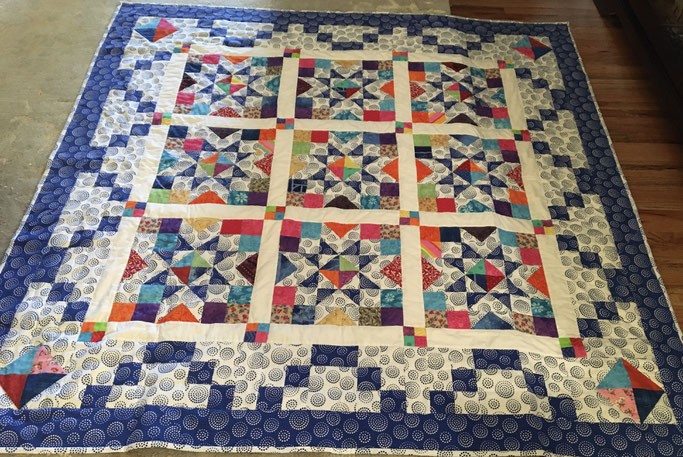 ---
Click here to email your Show and Shares.
Be sure to include the name of the pattern if you can in case someone else would like to make it. If you have a link to the pattern, all the better. 
Comments are always welcome. See below.