I used the back and sleeves to make the top, the front with pockets and buttons for the back and the extra buttons on the front as decorations.
Margaret Hostetler
---
---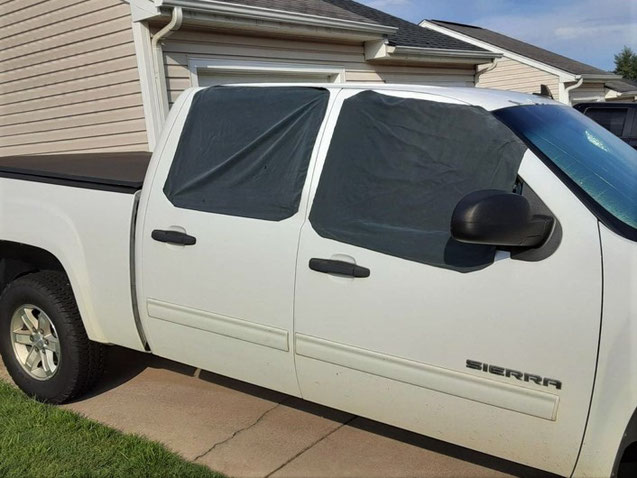 Custom Gortex sun shades for truck secured in place with magnets. Truck owner says inside temperature is substantially reduced.
Georgie Vickery
---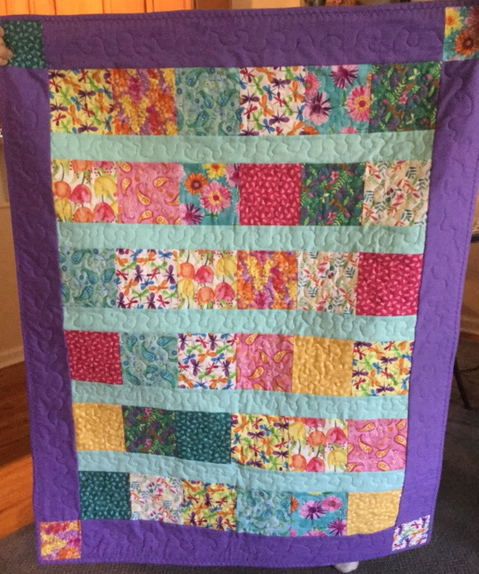 Small, simple, but finished. My granddaughter sewed the rows together two summers ago when she was here, but she lost interest! I found them in my UFO basket and found everything I needed to finish it, here in other baskets. It'll be a donation quilt.
Kathy Grazio
---
Click here to email your Show and Shares.
Be sure to include the name of the pattern if you can in case someone else would like to make it. If you have a link to the pattern, all the better. 
Comments are always welcome. See below.