I finally finished a wall hanging started about 5 years ago with a collection of rows in a nautical theme. This was a "row by row" quilt that I split into 2 items — a lap quilt for my sister's house in Maine and the smaller one now a wall hanging. I completed it in the quilt as you go method.
Jean Van Valin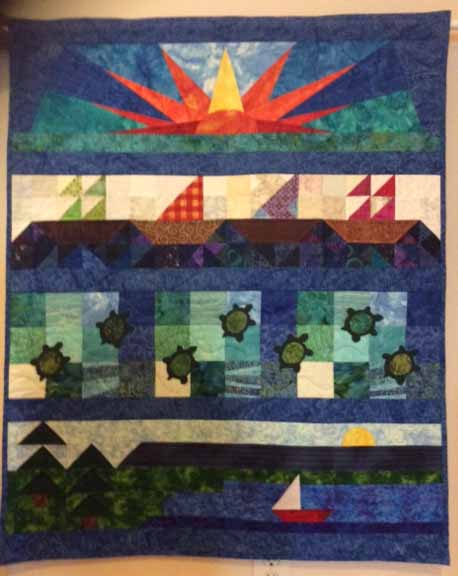 ---
Click here to email your Show and Shares.
Be sure to include the name of the pattern if you can in case someone else would like to make it. If you have a link to the pattern, all the better. 
Comments are always welcome. See below.