If you have photos and info on your up cycling project for the September Sew & Share, please send them to me at bgcyclist@gmail.com. I'll be putting the video up in the next couple of days. 
---
Double slice missouri star
I finally finished my Halloween quit that I started at the Mountains Retreat in 2018! Double Slice Missouri Star pattern for layer cakes. Rita Jimenez did the quilting for me.
Kathy Grazio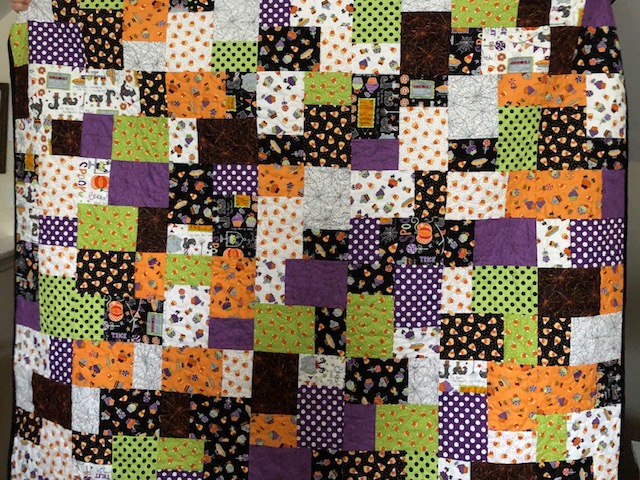 ---
pumpkin trio
Here is a wall hanging I just completed. The pattern is Pumpkin Trio by Fig Tree & Co. I purchased the pattern at the Bernina shop.
Lois Storm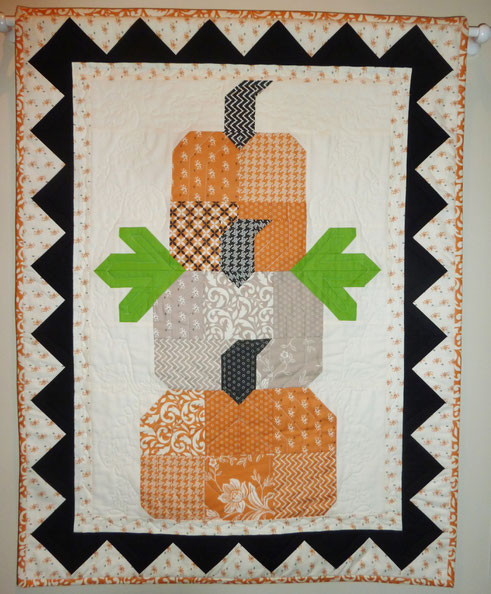 ---
Click here to email your Show and Shares.
Be sure to include the name of the pattern if you can in case someone else would like to make it. Sending a link to the pattern really helps me out. 
Comments are always welcome. See below.