Used my Sizzix heart shape to cut shapes with heat and bond and two Christmas fabrics. Hold punched for beaded tie. No sew project!!
Linda Sanita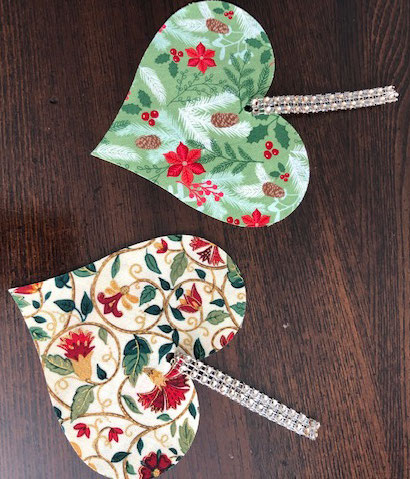 ---
---
From an old cutout I had. A stuffed bear for my neighbor's new baby boy.
Linda Sanita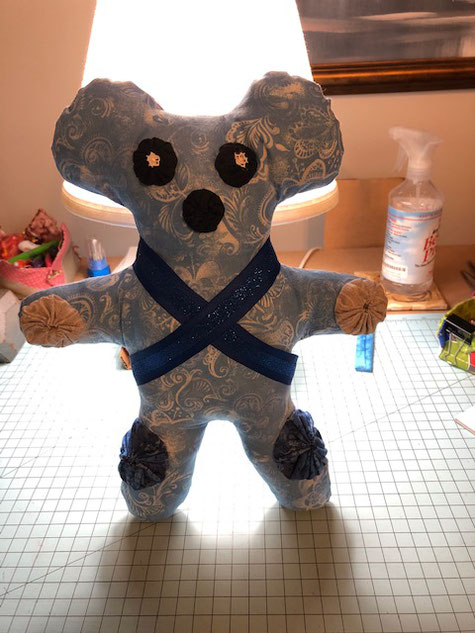 ---
Click here to email your Show and Shares.
Be sure to include the name of the pattern if you can in case someone else would like to make it. Sending a link to the pattern really helps me out. 
Comments are always welcome. See below.