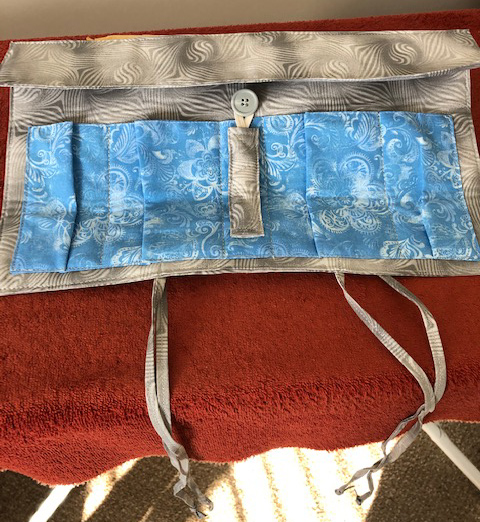 Jewelry Pouch for my Daughter to take to the theatre when she's in a rectal or show. She is a singer/actress and vocal instructor.
Linda Sanita
---
This fleece jacket is from an old (thanks Louis) Stretch & Sew pattern #1039 Ann Person Collectibles, Quick 'n Easy Jacket. It was both quick and easy and the plaids almost match!
Jean Van Valin
---
Click here to email your Show and Shares.
Be sure to include the name of the pattern if you can in case someone else would like to make it. Sending a link to the pattern really helps me out. 
Comments are always welcome. See below.