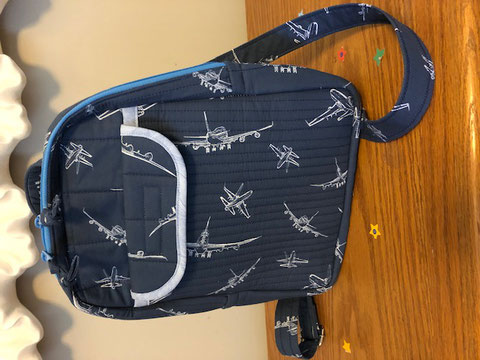 The Essential Backpack by By Annie for my grandson who loves airplanes. Wasn't so happy with the size or the construction of the bag. Will try something different next time. 
Linda Sanita
---
Click here to email your Show and Shares.
Be sure to include the name of the pattern if you can in case someone else would like to make it. Sending a link to the pattern really helps me out. 
Comments are always welcome. See below.