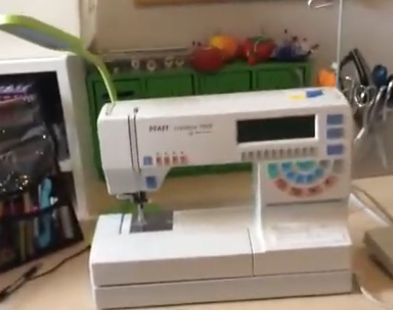 l just moved into a new house and thought I'd give you a tour of my sewing/computer/knitting/weaving/craft room before I get it really messy. This is the first video I've made and the lighting is terrible but you got to start somewhere.
Cindy Moore
---
Click here to email your Show and Shares.
Be sure to include the name of the pattern if you can in case someone else would like to make it. Sending a link to the pattern really helps me out. 
Comments are always welcome. See below.