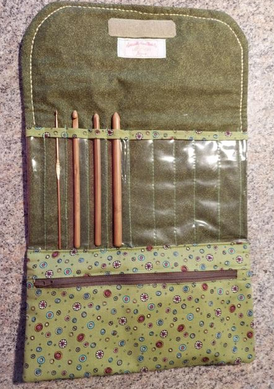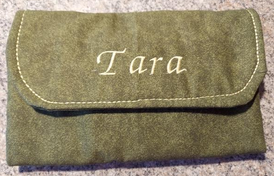 Finally getting these pictures to you. This is a pouch I made for my daughter in law to hold her crochet equipment. I created my own pattern for it.
Joyce Mirgle
---
Click here to email your Show and Shares.
Be sure to include the name of the pattern if you can in case someone else would like to make it.
Sending a link to the pattern really helps me out. 
Comments are always welcome. See below.