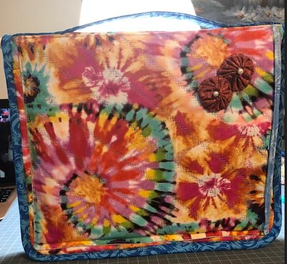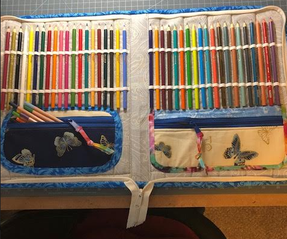 Art Supply Case with outside pockets for my artist granddaughter.
No pattern.
Linda Sanita
---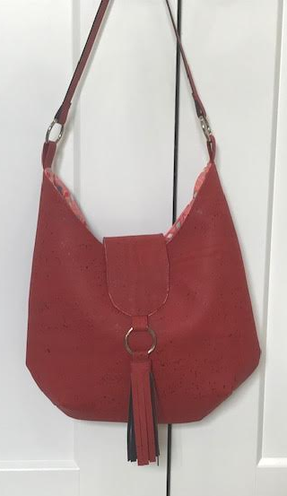 I won the kit to make this from a Sulky ASG webinar The pattern is by Sallie Tomato. I have never used cork before and really enjoyed it. I did purchase a Teflon foot for my seeing machine as I have trouble with skipped stitches when sewing leather.
Karla Milota
---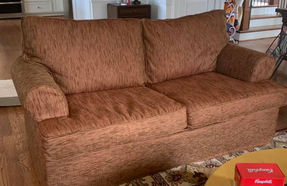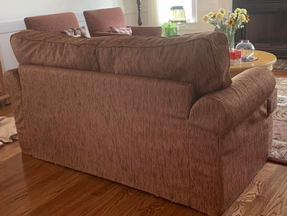 No clothes or quilts or bags but a sofa redo...
---
Click here to email your Show and Shares.Be sure to include the name of the pattern if you can in case someone else would like to make it.Sending a link to the pattern really helps me out. Comments are always welcome. See below.