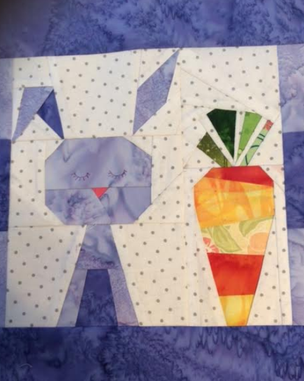 I did this paper pieced bunny block hoping to make a table runner for Easter. After one block finished the day before Easter, I put a border on it and decided it would probably become a pillow. The pattern is Funny Bunny Quilt block from Sugaridoo.
Jean Van Valin
---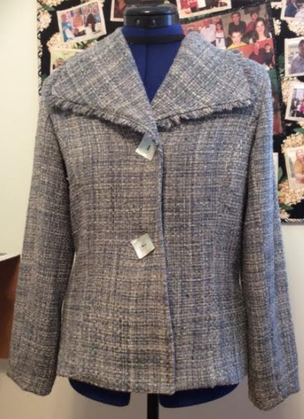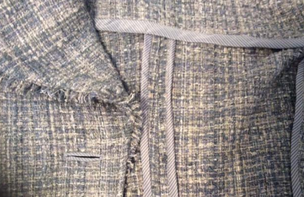 I finally finished this jacket. The fabric is linen & silk and unknown blend. The fabric was hard to handle because it sheds, shreds, ravels and molts! But it sewed up nicely when tamed. Because of the raveling, I did a Hong Kong finish on the seams and the "snap " buttonholes that Marla Kazell showed in the webinar last month.I also lined the sleeves.The pattern is a variation of Symplicity 4953.
Jean Van Valin
---
Click here to email your Show and Shares.Be sure to include the name of the pattern if you can in case someone else would like to make it.Sending a link to the pattern really helps me out.
Comments are always welcome. See below.