Our daughter, Gwyneth, is going to graduate from Winthrop University in May. She doesn't know I have made her a memory quilt out of t-shirts from all the schools she attended wherever we lived. She had no shirts from Australia, so I used part of her uniform skirt. She did NOT enjoy the uniforms! Can you tell? She didn't keep those! So had to print some pictures. The border is written with a quilting machine and has the names of the schools she attended starting in Dutch (her first schools were in the Netherlands) and then over to English later.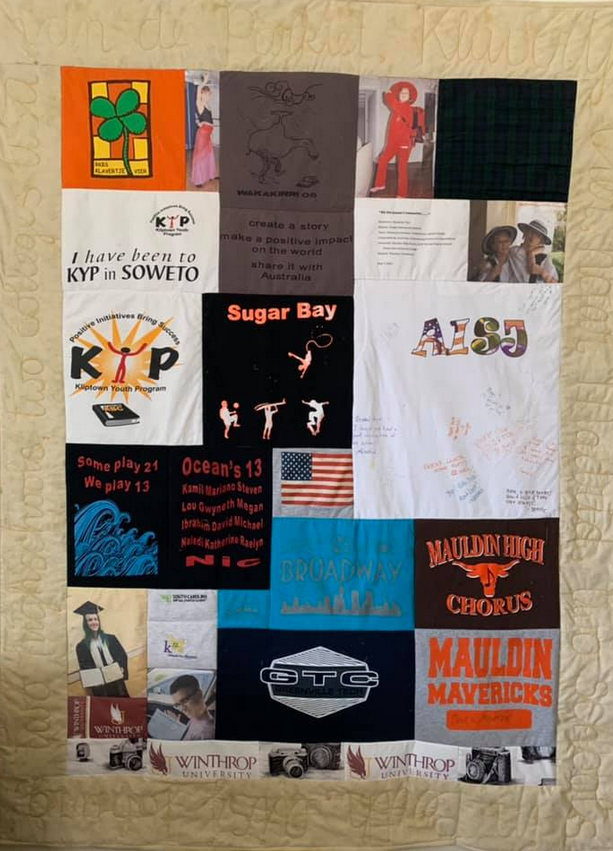 ---
Click here to email your Show and Shares.Be sure to include the name of the pattern if you can in case someone else would like to make it.Sending a link to the pattern really helps me out.
Comments are always welcome. See below.