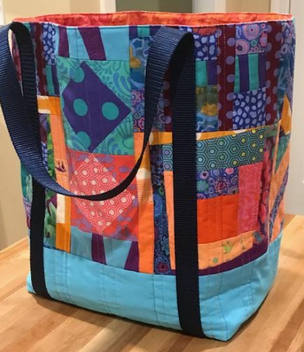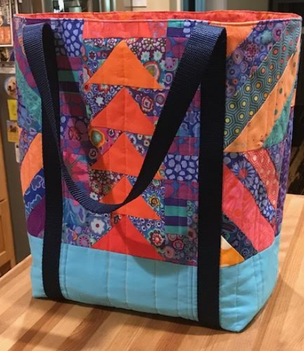 I watched the Scrappy Market Tote on Craftsy by Christina Cameli. She uses multi-sized leftover scraps to make an unconventional and at times , uneven pieced items. I did choose to make center pieces more conventional but I'm pleased with the scrappy look.
Karla Milota
---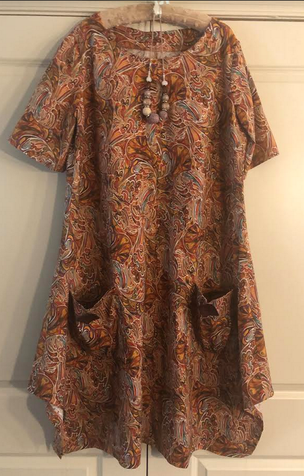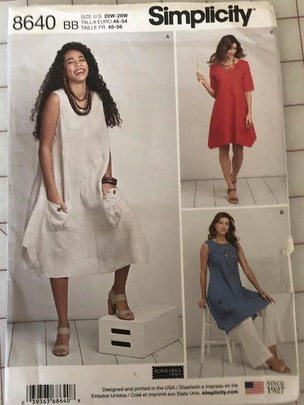 This is one of my favorite dress patterns. Very easy and fun to sew. 
Phyllis Costa
---
Click here to email your Show and Shares.Be sure to include the name of the pattern if you can in case someone else would like to make it.Sending a link to the pattern really helps me out.
Comments are always welcome. See below.