This is the Mini Mosaic class taught by Cheryl Lynch that was offered by National ASG. I purchased the kit from Cheryl Lynch.  The Mosaic was suppose to be quilt.  I decided to use a floating frame instead. Great class and instructor. You can find all of Cheryl's kits and patterns here.
Lois Storm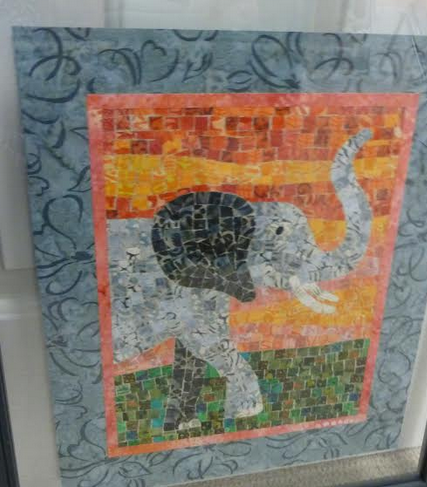 ---
Also there's a good tutorial for Mosaic Quilting on YouTube by Angie Padilla. It can be found here. And another using a different technique by Lisa Capen can be found here.
---
Click here to email your Show and Shares.Be sure to include the name of the pattern if you can in case someone else would like to make it.Sending a link to the pattern really helps me out.
Comments are always welcome. See below.