Two weeks ago, the Friday Notions that arrives in our inbox every week had an article by Rosemary Fajgier with a free pattern and instructions.  She said the basic construction took about an hour.  Based on a pattern by Linda McGhee, she designed her own pattern using just 4 sheets of 81/2 by 11 paper. I couldn't believe how easy it was and turned out to be much bigger than I expected.  If I did it again, I would add some inside pockets, but there are two outside pocket, one with a zipper.  I had the animal print and the faux leather in my stash so just bought the green fabric.
Jean Van Valin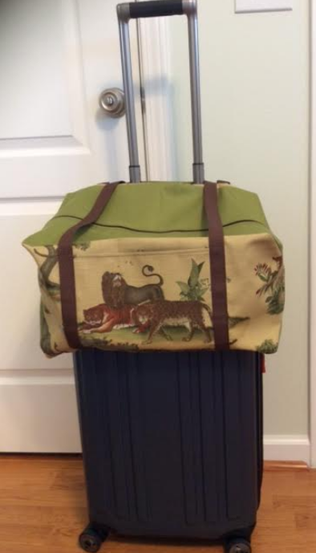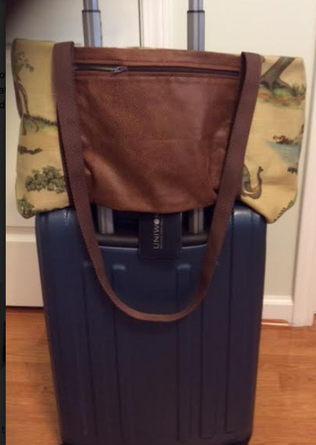 ---
Click here to email your Show and Shares.Be sure to include the name of the pattern if you can in case someone else would like to make it.Sending a link to the pattern really helps me out.
Comments are always welcome. See below.