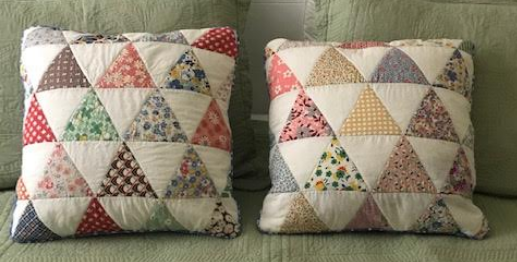 My cousin gave me a quilt top made by grandmother to finish. It was in pretty rough shape, and I don't think it would have been stable as a quilt so I cut it up and thus far I have made 6 pillows. I stitched in the ditch around the triangles. It's been in a closet unused for 50 years and is now in 6 different homes.
Karla Milota
---
Click here to email your Show and Shares.Be sure to include the name of the pattern if you can in case someone else would like to make it.Sending a link to the pattern really helps me out.
Comments are always welcome. See below.