I've always loved the comfort of overalls so when I saw a pattern for knit overalls, I knew I had to make a pair. I used Simplicity S8855. It is a current pattern and available. I wasn't sure about the fit so I bought a precut roll of french terry from Walmart to make my muslin. The fit is perfect and now I'm on the hunt for some nice knit. The only pattern modification I made was to deepen  the pockets (to hold my phone) and rather than have the pockets hanging loose, I sewed them to the front of the pants.
Cindy Moore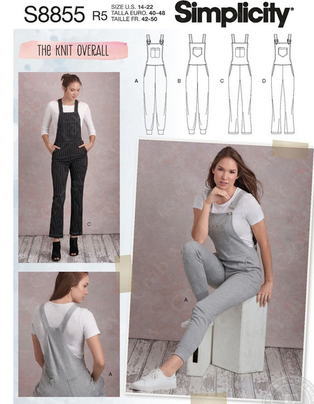 ---
Click here to email your Show and Shares.
Be sure to include the name of the pattern if you can in case someone else would like to make it.
Sending a link to the pattern really helps me out. 
Comments are always welcome. See below.