The Asheville Feisty Stitchers are up to the challenge!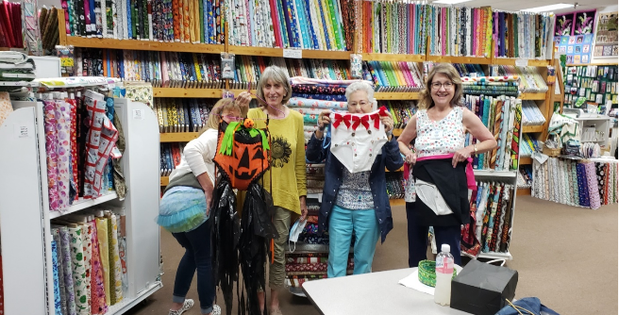 (photo left to right)  Dianne in butt ruffles, Jeannie with an amazing Halloween door decor, Linda with buttons & bows, and Diane with a tribal-like drum skirt
The topic and event for our August meeting was embellishment. At our July meeting, the Feisties were given the challenge of creating an embellishment for a pair of men's briefs (or members could choose another embellishment project of their choice.)  And look what we came up with..!!!  Well done, Feisties, well done!
**Several embellishment projects have, unfortunately, been left out of this photo, but hopefully, we can include these to another group photo a bit later.
SEW & Share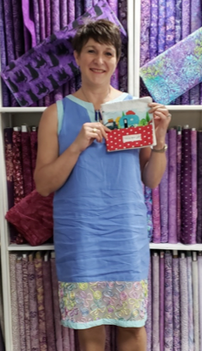 Santie with a dress embellishment, along with her recently constructed infant soft book.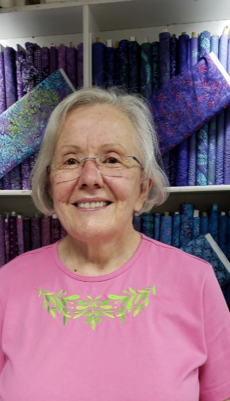 Madeline with a fine embroidery embellishment
---
Click here to email your Show and Shares.
Be sure to include the name of the pattern if you can in case someone else would like to make it.
Sending a link to the pattern really helps me out. 
Comments are always welcome. See below.