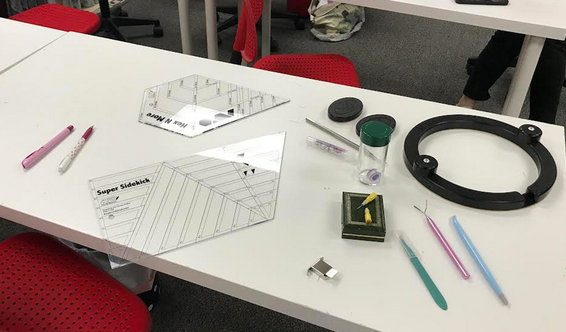 The program was to bring your favorite sewing notion.
We had a lot of interesting tools to share.
---
Lots of sew & Share too!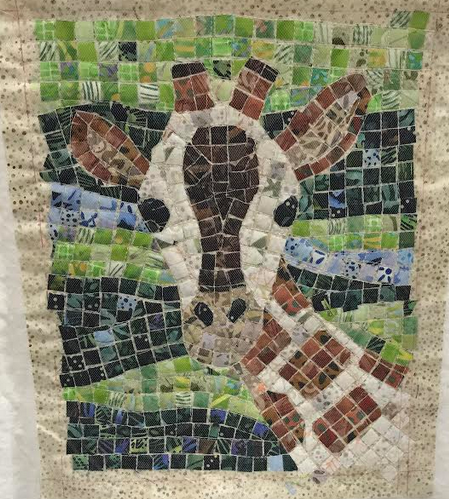 And this Mosaic Collage was of particular interest —
possibly a future workshop may be in order...
---
Click here to email your Show and Shares.
Be sure to include the name of the pattern if you can in case someone else would like to make it.
Sending a link to the pattern really helps me out. 
Comments are always welcome. See below.