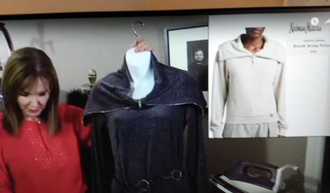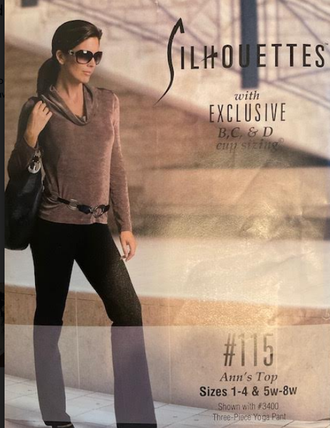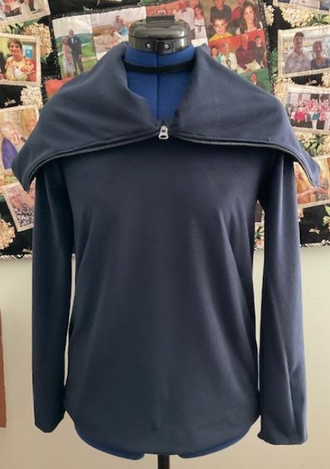 Peggy Sagers did a YouTube video https://www.youtube.com/watch?v=F03qAStH71c&feature=youtu.be of fall fashion hacks from expensive ready to wear. The first photo shows her hack of the $1100 Georgio Armani top. She made hers in a charcoal velour. The above photo is my version in a navy, very fine ribbed velour. The pattern used is Ann's Top #115.
Jean Van Valin
---
Click here to email your Show and Shares.
Be sure to include the name of the pattern if you can in case someone else would like to make it.
Sending a link to the pattern really helps me out. 
Comments are always welcome. See below.