I organized my scraps into
5 1/2", 4 1/2", 4", 3" and 2 1/2" squares.
Linda Sanita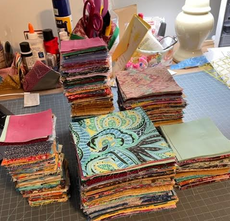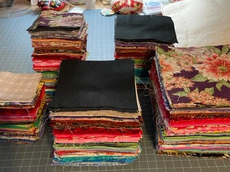 So, how to you organize your quilt scraps.
Please share by sending photos to bgcyclist@gmail.com
---
Click here to email your Show and Shares.
Be sure to include the name of the pattern if you can in case someone else would like to make it.
Sending a link to the pattern really helps me out. 
Comments are always welcome. See below.