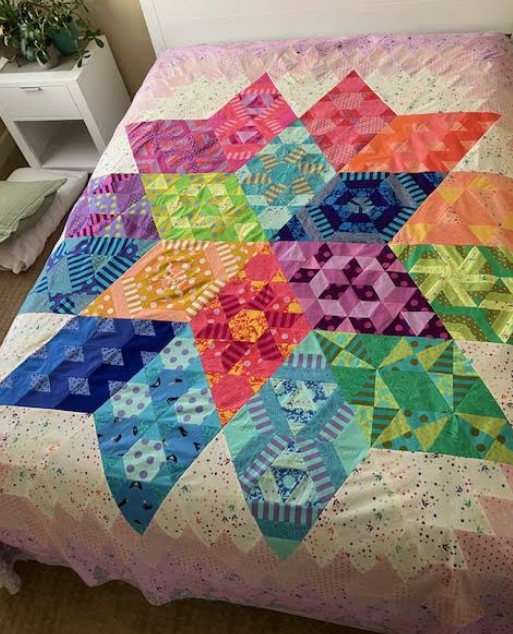 I bought this Nebula Quilt of the month by Jaybird Quilts at the start of Covid It has been calling my name from the closet for the past year I finally finished the quilt top and I hope to not see another diamond in a long time.
Karla Milota
---
Free reading from your library
I borrowed this book from the Libby library online system for ebooks. It was randomly picked by me but ended up being in part about a button factory on Lake Michigan. It was a pretty good read as it reminded me of our speaker at our annual meeting this year.
Karla Milota