My granddaughter is getting married the evening of May 7. In January, I realized I needed a formal gown for  the event. I found a dress that met her approval on Dillard's website, created a pattern from it, altered it several times, found coordinating fabric at JoAnn's and thereafter, spent every spare minute I had creating it until last week when I finally finished it.
Joyce Rammel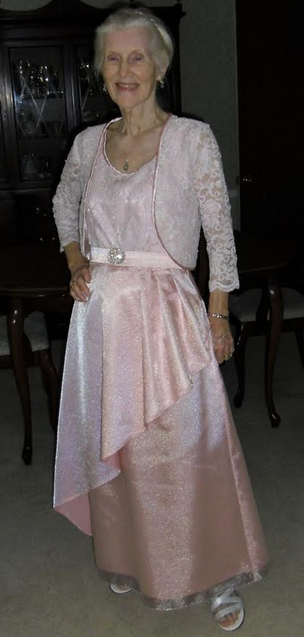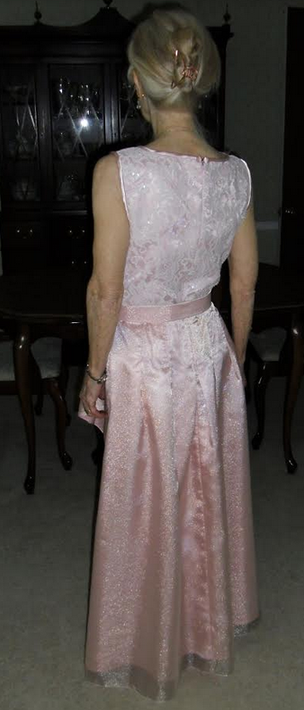 This is the dress from Dillard's that was my inspiration.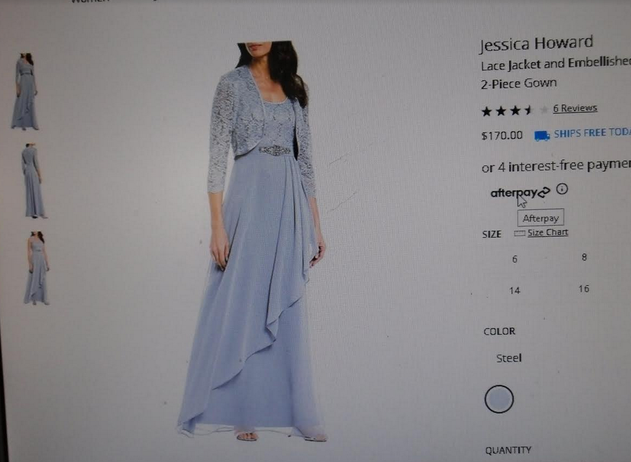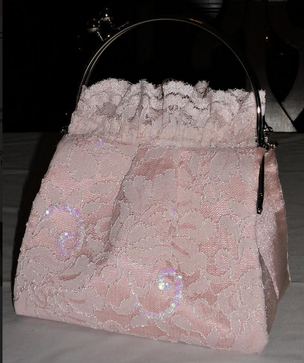 I also made a small purse to match the dress using a silver frame I found at Bernina and the pattern that went with it. Since the pattern was for a quilted purse, I had to make several revisions to achieve the effect I wanted.
---
Click here to email your Show and Shares.Be sure to include the name of the pattern if you can in case someone else would like to make it.Sending a link to the pattern really helps me out.
Comments are always welcome. See below.